What I see in Church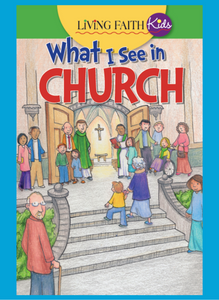 A Catholic church is filled with objects, some of them unusual or even strange. When you learn that tall these things have names and help us worship God, you will begin to see that your church – and any Catholic church anywhere in the world – is a home for your faith. Apply colorful stickers as you discover the names and uses of the things we see in Church.
Inside: "did you know" (fun facts about churches and objects), one game where you have to match up pictures of items we see in church and their names.