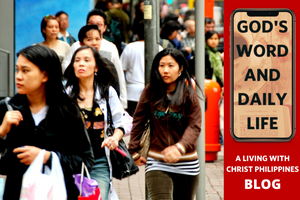 By Tony Morales
The Church has been celebrating the World Day of Migrants and Refugees (WDMR) since 1914. It is always an occasion to express concern for different vulnerable people on the move; to pray for them as they face many challenges; and to increase awareness about the opportunities that migration offers.
Every year Migrants' Sunday is the last Sunday of September; in 2022, it will be celebrated on 25 September. As the title for his annual message, the Holy Father has chosen "Building the Future with Migrants and Refugees".
This Sunday is an opportunity for the Church to reflect on the circumstances confronting migrants, including immigrants, refugees, children, and victims and survivors of human trafficking.
Commenting on the place of migrants in God's plan, Pope Francis emphasizes that "the Kingdom of God is to be built with them, for without them it would not be the Kingdom that God wants. The inclusion of those most vulnerable is the necessary condition for full citizenship in God's Kingdom.
What is the reality of the country's migrants? Why did they become migrants? How can we help migrants in the Philippines?