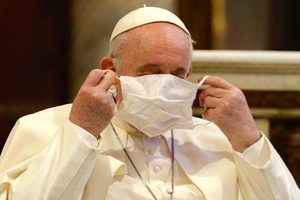 By Fr. Bernard Holzer, aa
During the Angelus last Sunday, Pope Francis shared with us his secret to render ordinary things extraordinary:
« Let us not tire of invoking the light and strength of the Holy Spirit, so that he may help us to experience ordinary things with love and thereby render them extraordinary. It is love that changes: ordinary things seem to continue being ordinary, but when they are done with love they become extraordinary."
 Let us remain open and docile to the Spirit who inspires our daily thoughts and actions.
The liturgical "ordinary time" is the time of the Spirit, the time of the mission.