Living With Christ BATA 4th Quarter 2022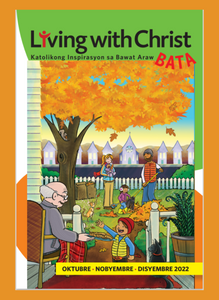 Living With Christ BATA : the Tagalog version of Living With Christ Kids.
Based on the daily readings of the Mass, Living With Christ Kids helps 8 to 12 years old develop the habit of daily prayer and build their relationship with Jesus and the Church.
Full color on each page.
Fun puzzles and games.
Order by issue or by subscription for half year (2 issues) or one year (3 issues).
The prices for the subscription already include the shipping costs.