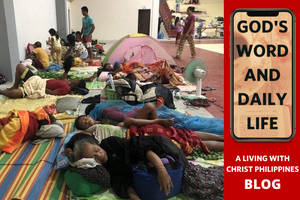 By Mel Jasmin
The shopping is done, all the presents are bought and wrapped, the house is clean and the tree with all its decoration is shining brightly. So, what has all this hectic busyness been about?
When we have a birthday in our own family, what do we do? We gather around the person whose birthday it is and as a family, then we do two things. We remember and we celebrate. We remember the time and date the person was born. We look back and remember the day they came in to our family. We might look at photographs of them and recall how they looked when they were young. We tell stories about them when they were young; we remember their first words, the first days at a school and other significant events in their early life. Then we celebrate with them. We give thanks and celebrate the difference they have made and continue to make to our family.
This is exactly what we on Christmas Day; we remember and we celebrate. We recall and tell the story of how and when Jesus was born. We tell the story of Mary and Joseph being turned away from the inn, we remember that the angels appeared with good news and we remember how shepherds and the kings visited the stable. Then we celebrate the difference Jesus has made not only to the world, but to our personal lives.
May we take time to share what we have with those who became victims of the recent typhoon Odette. Let us pray and share our material gifts with them. Merry Christmas!