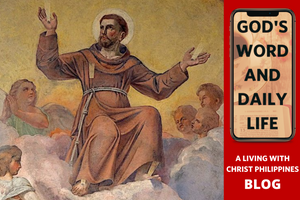 By Fr. Bernard Holzer, aa
Today, in the Feast of Saint Francis of Assisi, Pope Francis opens the first session of the 16th General Ordinary Assembly of the Synod of Bishops for a Synodal Church: Communion, Participation, Mission.
The Pope wanted this Synod to reflect on the challenges facing the Church and how to respond to them according to the Gospel in a way of listening to the Spirit.
This synod will be very special.
For the first time, in addition to the representatives of the various Episcopal Conferences from all over the world and the delegates of the Eastern Catholic Churches, there will be 70 non-bishops, both men and women, chosen by the Pope because of their commitment to the preparation of the Synod.
Browse the special website created on this occasion (Synod Synodality website) to have a broad view of the Church beyond our horizons and to associate ourselves with the work of these next three weeks.
Let us pray for the Synod, that this meeting may transform us:
We stand before You, Holy Spirit,
as we gather together in Your name.
With You alone to guide us,
make Yourself at home in our hearts;
Teach us the way we must go
and how we are to pursue it.
We are weak and sinful;
do not let us promote disorder.
Do not let ignorance lead us down the wrong path
nor partiality influence our actions.
Let us find in You our unity
so that we may journey together to eternal life
and not stray from the way of truth
and what is right.
All this we ask of You,
who are at work in every place and time,
in the communion of the Father and the Son,
forever and ever. Amen.