Youth Magazines - Items tagged as "Young magazines"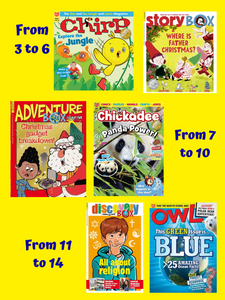 Discover a wide range of high-quality educational magazines in English for children aged 3 to 14. Get the kids hooked on reading and learning!
Being a good reader has never been so important to integrate into the society of tomorrow. With our magazines, we are committed to making your children discover the pleasure of reading, a pleasure that will accompany them all their lives!